Lakeside Realty

6117 Lake Isabella Blvd.
Lake Isabella, CA 93240

(760) 223-0880
cooltuna12@yahoo.com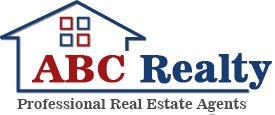 Hi
I'm Matt Freeman, and I look forward to meeting

YOU

and helping you with your real estate needs!
I'm a native of the Kern River Valley, and I know the area quite well. I've been active in real estate for x years, and truly enjoy helping people buy and sell real estate.
When I'm not working, I enjoy hiking, fishing, exporing, ATV'ing, and spending time in the mountains.
I'm a fun loving - easy going guy. . . but when it comes to getting the job done -- and done right, I'll work very hard make sure you are happy with the outcome. My goal is to provide you with the experience and expertise you deserve, while helping you get the best results possible!
If you would like a free consultation about your needs and how I can help you with your next real estate transaction, give me a call at
(760) 223-0880
or
CLICK HERE
to drop me an email. Thanks!~